To respond to the International Day of Biological Diversity, May 22
nd
, 2023, the Center for Rural Economy Development (CRED) organized a Biodiversity Day Event with the theme: "
from Business Commitment to Responsive Action
" at
Cuc Phuong National Park
, a leading site in Asia for Biodiversity. The event is one of activities of the
Biotrade Project
sponsored by the
Swiss State Secretariat for Economic Affairs (SECO)
to increase awareness and the role of businesses in adoption of sustainable production and trade practices.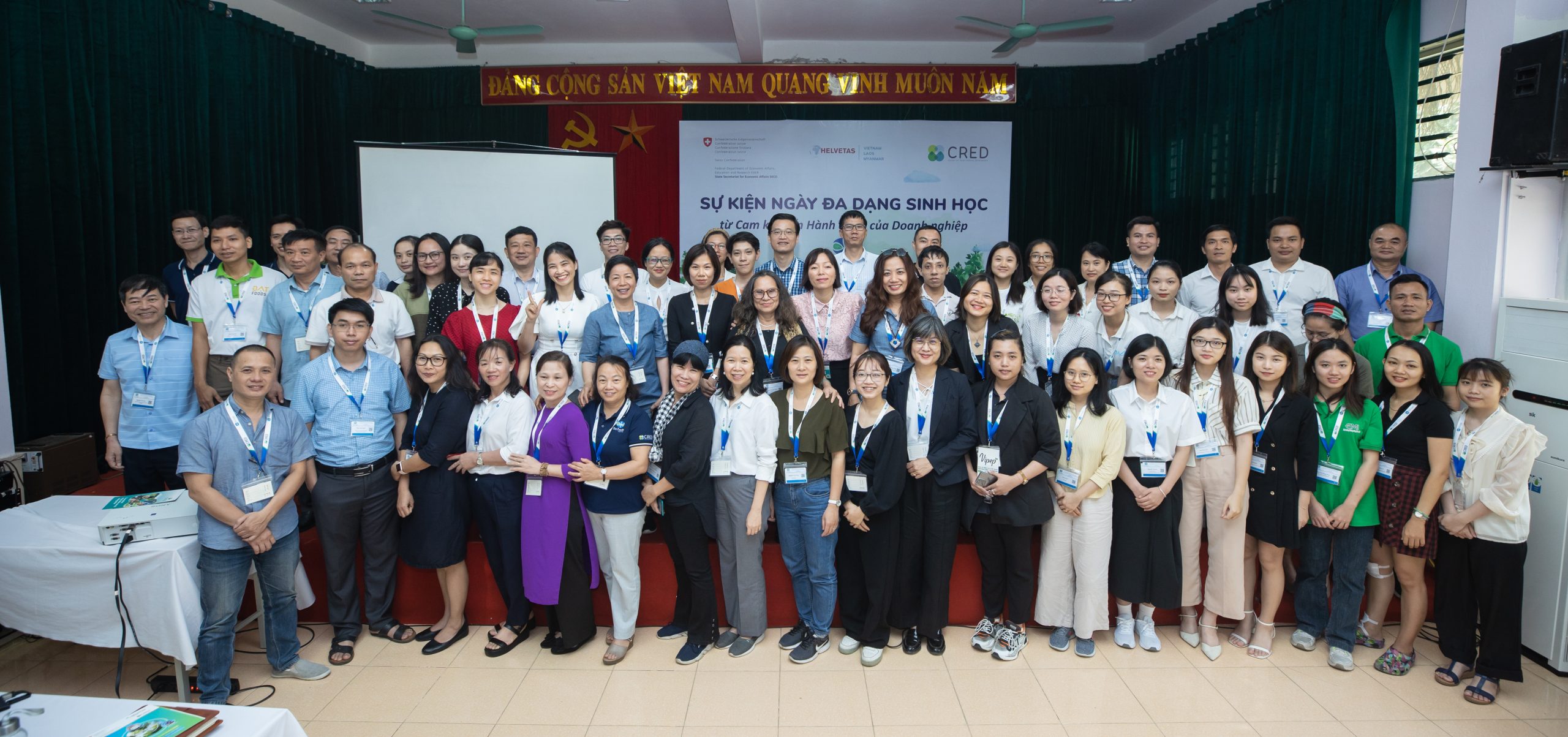 The event has engaged various stakeholders including government agencies such as Department of Natural Conservation and Biodiversity (under Ministry of Natural Resources and Environment), Department of Agriculture & Rural Development in Cao Bang Province, the Management Board of Phia Oac Special-use Forest in Cao Bang Province, NGOs (UNIDO, UEBT, GIZ in VIET NAM, the Sustainable Trade Initiative IDH, Helvetas Vietnam, Swiss Import Promotion program  – SIPPO…), industry associations (Vietnam Organic Agriculture Association, Vietnam Pepper and Spices Association, Vietnam Coconut Association, Association of Food Transparency), research and certification organizations such as Forestry University, Center for Innovation and Incubation under Foreign Trade University, Preferred by Nature, Rabo Foudation. Especially, more than 30 enterprises having been practicing biodiversity conservation in farming activities attended the event. Among these, many have exported products according to international standards. Information related to government commitment, consumer's trends on the responsibility of businesses in the ethical exploitation of goods and services derived from biodiversity, as well as the businesses' contribution in implementing biodiversity action plan (BAP), reducing carbon emissions in the production chain has been shared.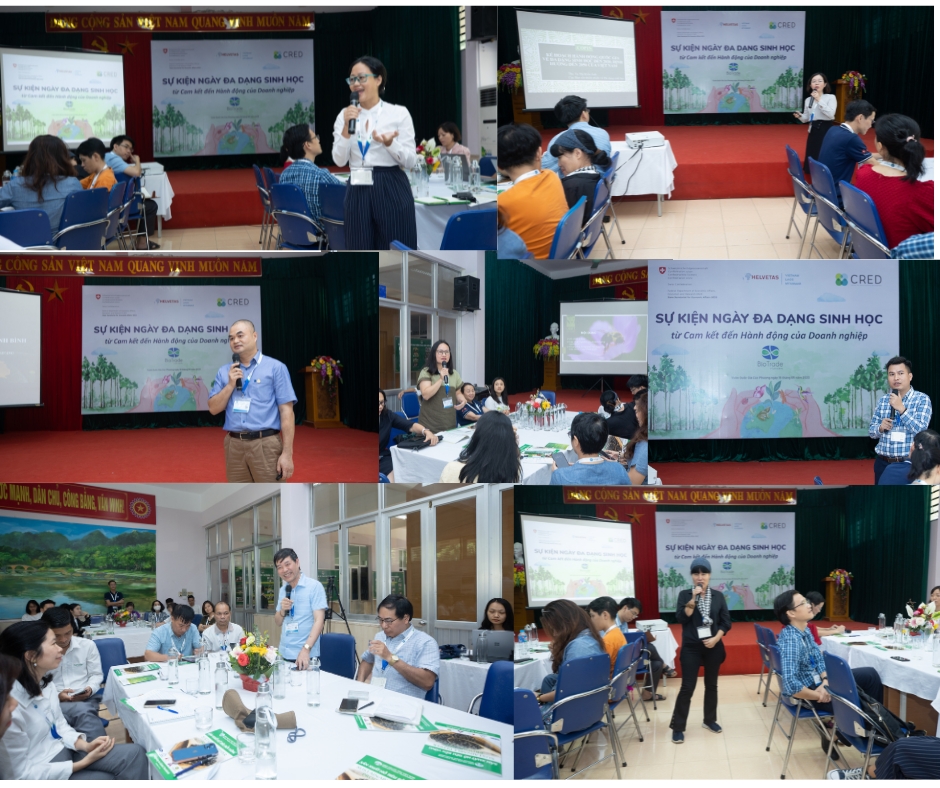 In addition, a photo-voice exhibition on the beauty of natural ingredient sourcing areas, and a product demonstration with the participation of 15 businesses has contributed to making a meaningful biodiversity day for participants. After the event, the photos were handed over to Cuc Phuong Museum, where hundreds of thousands of  guests visited every year, so that they can continue to exhibit in their future activities.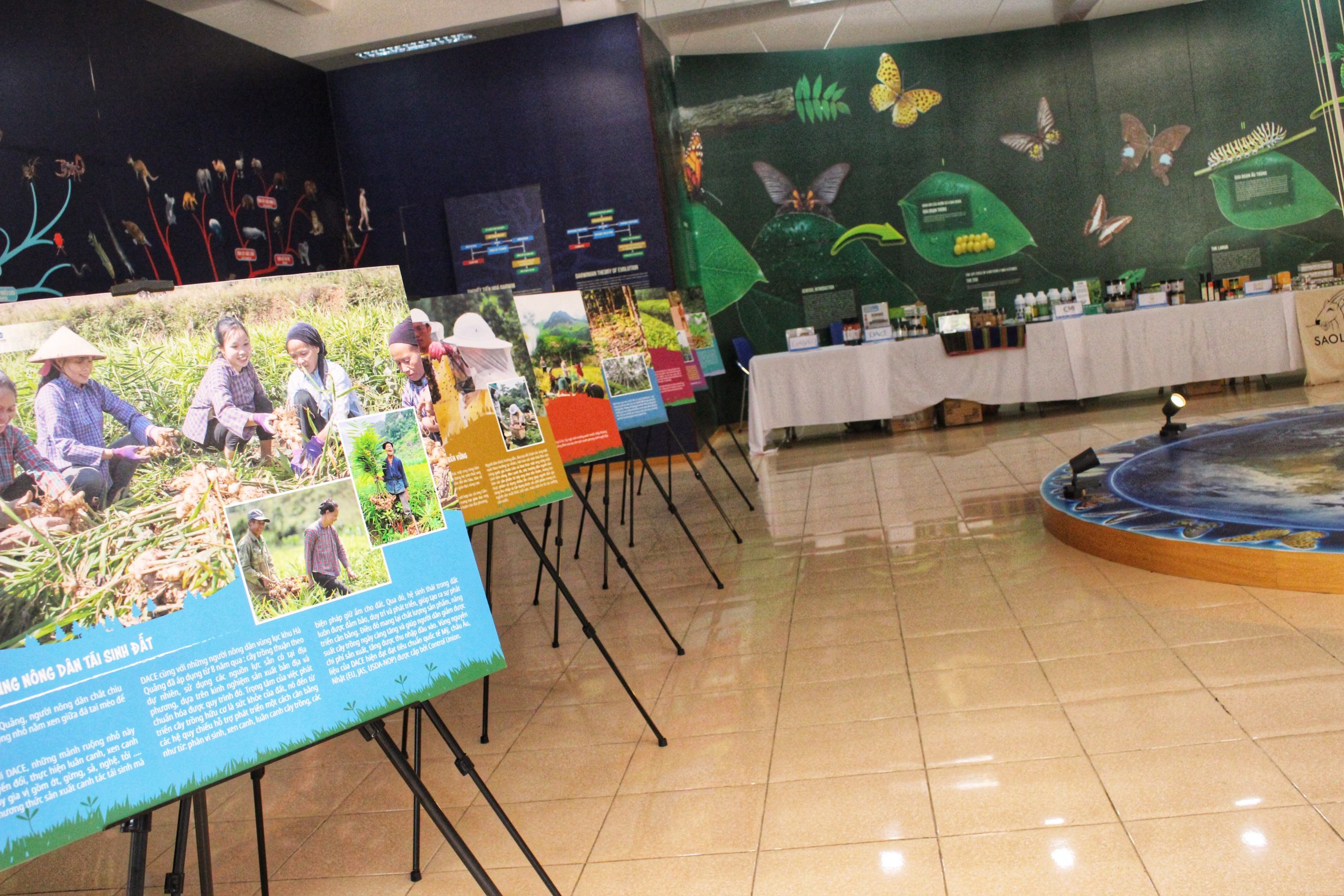 Ms. Nguyen Thi Lam Giang, director of the Center for Rural Economy Development, said: "The conservation of biodiversity is not only limited to nature with forests, rivers and streams, but also refers to agricultural areas where people live and conduct production activities. The Biodiversity Day Event aims at providing the business sector with a better understanding of biodiversity as well as encouraging them to make and to fulfill their commitment regarding  sustainable production, exploitation, and trading practices. On this occasion, we'd like to spread a message:  Every business can participate and benefit from sustainable trade in line with biodiversity principles"
The Biodiversity Day Event has been highly appreciated by the partners, contributing to raising awareness and promoting the active participation of businesses in practicing sustainable production and trade in nature ingredients sector. This is one of the important activities of the Biotrade project to support businesses in developing sustainable value chains with respect of biodiversity values.