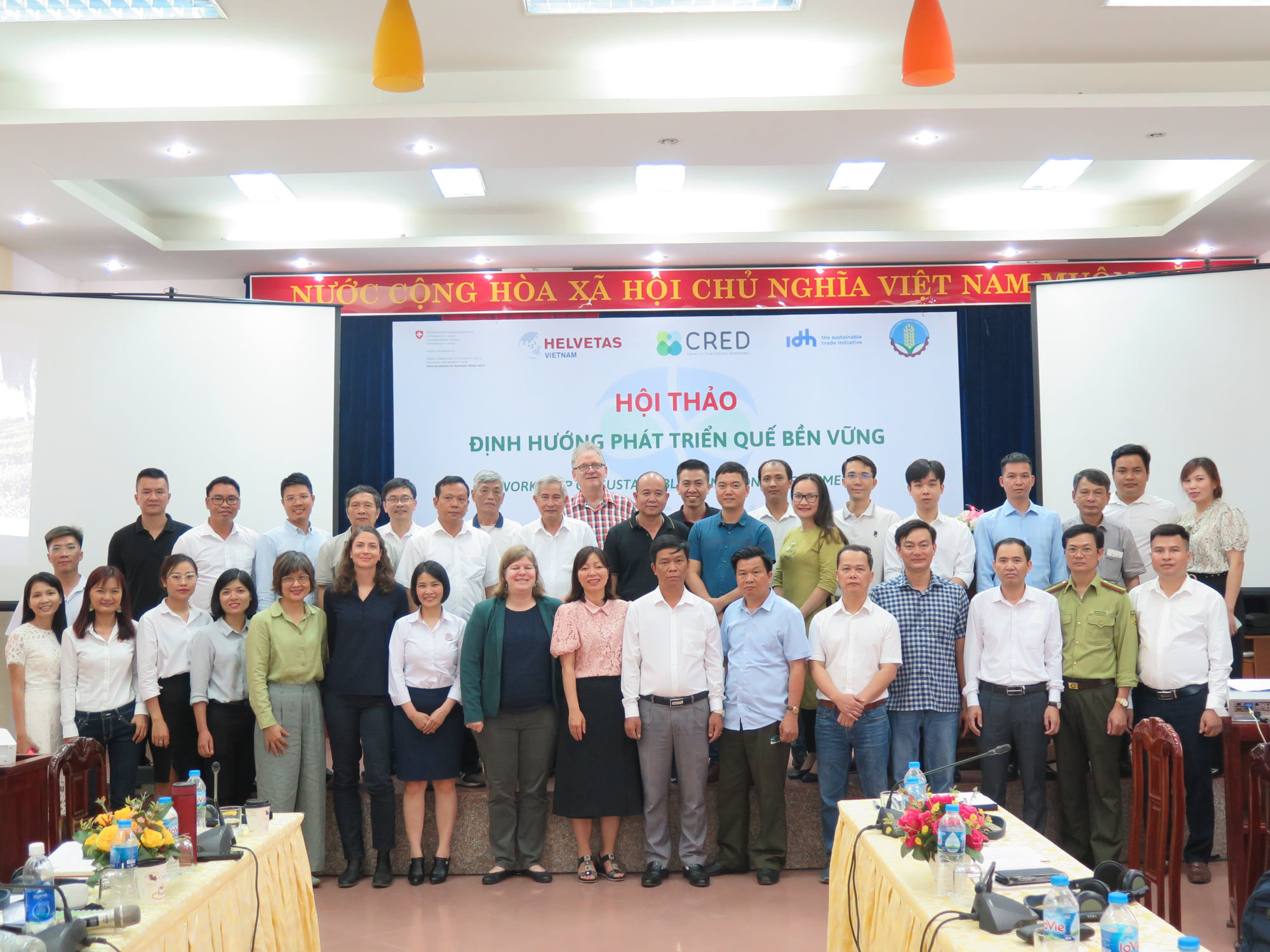 On May 11th, 2022, the Center for Rural Economy Development (CRED), through BioTrade project supported by the Swiss State Secretariat for Economic Affairs (SECO), organized a workshop in Yen Bai province on 'Sustainable Cinnamon Development'. The workshop aims to review the current policies on cinnamon sector and seek recommendations for improvement, to update the market demands and trends for international sustainable certifications, and to discuss the orientations for sustainable cinnamon development in the long term.
In the workshop, key findings of a report on policy review, conducted by the Biotrade project, were presented. The findings revealed the lack of clear regulations on how to develop, exploit, and trade organic cinnamon, on the management of seedlings and nursery, and on the importance of having an overall strategy on developing forestry trees and avoiding over-development of any single tree. The report suggested that different stakeholders, including government, scientists, non-profit organizations, and private companies, should work together to bring out better policies to address challenges of the cinnamon sector.
In addition, some key issues and solutions for them were identified by the workshop's participants. Specifically, the cinnamon exporters shared challenges for cinnamon production and export during Covid-19 pandemic. They proposed necessary support from management bodies related to the issuance of appropriate policies for production under current post-Covid conditions, i.e. clear guidance on how to apply for Certificate of Origin, and on better control of Maximum Residues Limits (MRLs) accumulated in cinnamon products. Representative of GREAT project also presented valuable information on market demands for cinnamon products, and proposed trade promotion and e-commerce interventions from the government.
Mrs. Sibylle Bachmann, Deputy Head of Swiss Cooperation Office, affirmed that compliance with the sustainability standards is crucial for Vietnamese commodities like cinnamon to enter global market. This compliance will not only contribute to biodiversity conservation, but also to create more sustainable livelihood and additional jobs for local communities. This is fully aligned with the Swiss economic development and cooperation Programme, which aims to support Vietnam in achieving sustainable and inclusive growth.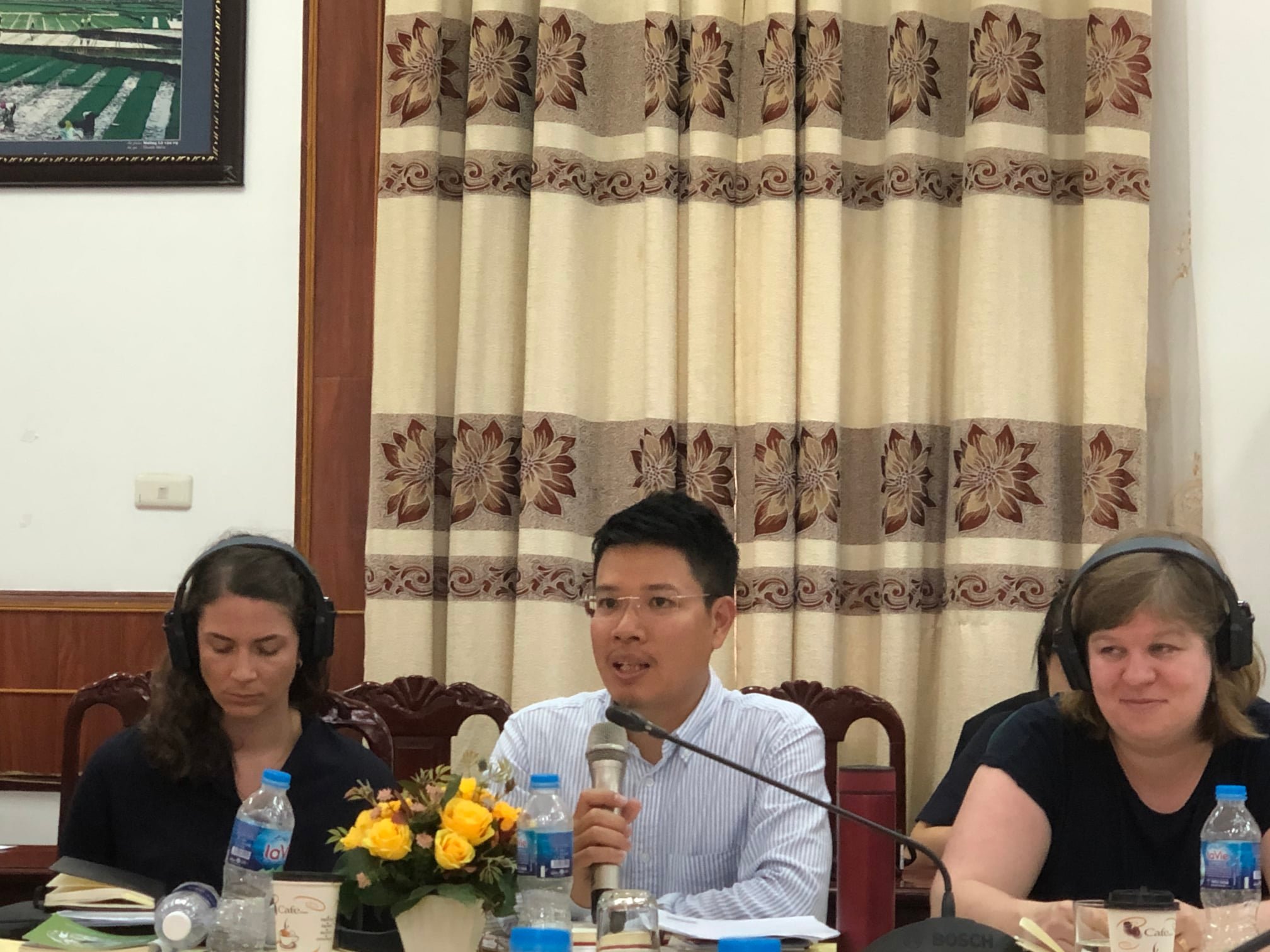 More than 40 participants attended the workshop, including representatives of SECO, Departments of Agricultural & Rural Development and Departments of Forest Ranger in Yen Bai, Lao Cai and Quang Nam provinces, non-profit organizations (IDH, Helvetas, UEBT,…), and cinnamon exporters (Son Ha Spices, Vinasamex, Truong Giang, NedSpice, HG holdings…), and the industry experts.
This workshop is part of a series of activities to support cinnamon development by Biotrade project funded by SECO. Since 2021, Biotrade has collaborated with other organizations, such as, IDH, GREAT and SNV in developing the national sustainable curriculum of cinnamon, conducting a research of heavy metals in cinnamon, supporting companies in developing new cinnamon plantations areas, and scaling up the initiatives of carbon emission reduction in the supply chain. Thanks for SECO's support, Biotrade project will continue its mission to promote the application of international sustainability standards, especially UEBT in natural ingredients sector in line with biodiversity conservation values, and support market expansion for local exporters through trade promotion, and business process improvements