Does your business have difficulty with international regulations related to heavy metal residues such as "Maximum Residue Limit" (MRL) in cinnamon products globally exported? In reality, some cinnamon production enterprises for export, despite complying with all sustainable organic principles, are forced to sell cinnamon products in the form of low-quality cinnamon due to heavy metal residues. This problem may lower the value of Vietnamese cinnamon on the international market, as well as domestic enterprises' export turnover.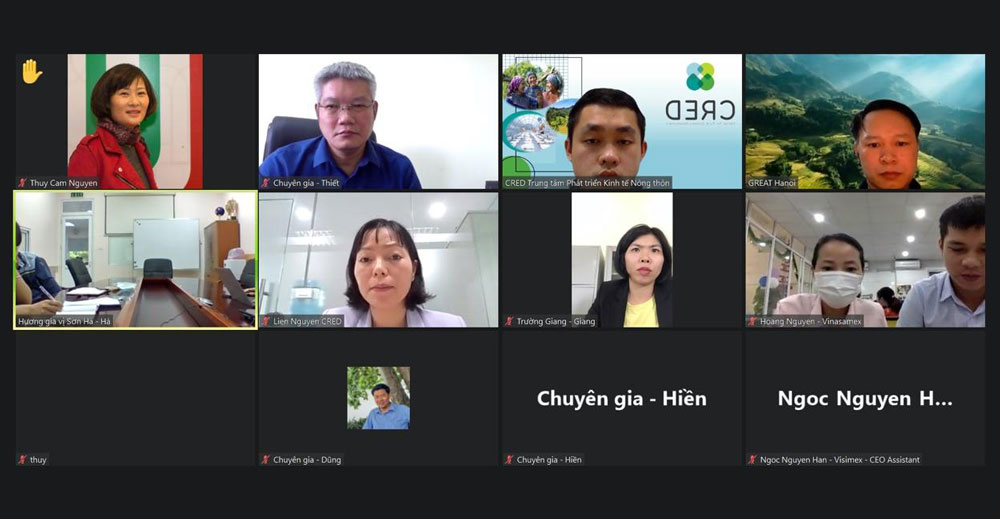 To enhance the export position of the sustainable cinnamon industry in Vietnam, the Biotrade and CRED team are collaborating with IDH – The Sustainable Trade Initiative and The Gender Responsive Equitable Agriculture and Tourism (GREAT) Program to discuss the methodology and scope of the research, then define the role of stakeholders to study the problem of heavy metal residues in Cinnamon with the aim of:
Researching and analyzing heavy metal residues in cinnamon cultivation areas and cinnamon products
Analyzing current consumption trends for cinnamon products and the quality of cinnamon in high-end markets
Analyzing requirements of high-end markets for allowable residues of Lead, Mercury and Cadmium as well as their impact on import and export orientation of Cinnamon products
Assessing the impact of insecure waste management, the process of industrialization and urbanization in the cinnamon cultivation area and surrounding areas as well as assessing heavy metal residues in the environment such as soil, water and air…
Finding out the cause of heavy metal residue problems and providing solutions for the companies
Proposing short-term and long-term solutions to reduce heavy metal residues in Cinnamon products
The Regional Biotrade Project – phase II (Biotrade SECO) is now supporting export-oriented enterprises of sustainable products in the natural ingredients sector in Vietnam.