The export trend of Vietnam's natural raw materials industry is facing many challenges under the impact of the Covid pandemic, and it also welcomes opportunities from the reopening European market with export potential. To share information on opportunities and challenges for small and medium-sized enterprises (SMEs) in the post Covid-19 pandemic, Biotrade cooperated with the Vietnam Trade Promotion Agency (Vietrade) and the Swiss Import Promotion Programme (SIPPO) to organize the Workshop
"Post Covid 19 challenges and opportunities for Vietnam SMEs in natural ingredients and processed agricultural sectors"
on December 2, 2021. The workshop gave practical information about the market demand for natural ingredients and processed agricultural products, and opportunities to enter the international market.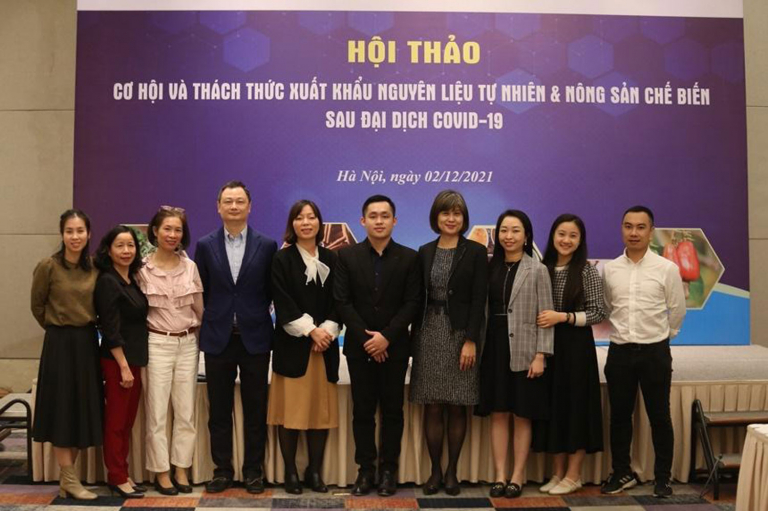 The significance of trade promotion organizations in promoting export enterprises was discussed by Mr. Charles Mordret, SIPPO's International consultant. According to research survey data, the rise in product sales of firms devoted to sustainability has been four times that of rivals in recent years, according to Mr. Charles Mordet. In a poll of European customers, 68 percent stated they would be ready to pay extra for sustainable items. A Nielsen survey on consumption in 60 countries showed that Europe has been the second-largest market for certified organic products. Up to now, international sustainability standards that ensure product quality and safety and respect people, as well as biodiversity such as Organic, UEBT, UEBT/RA, Fair Trade…, have become popular standards, one of the legal requirements in Europe.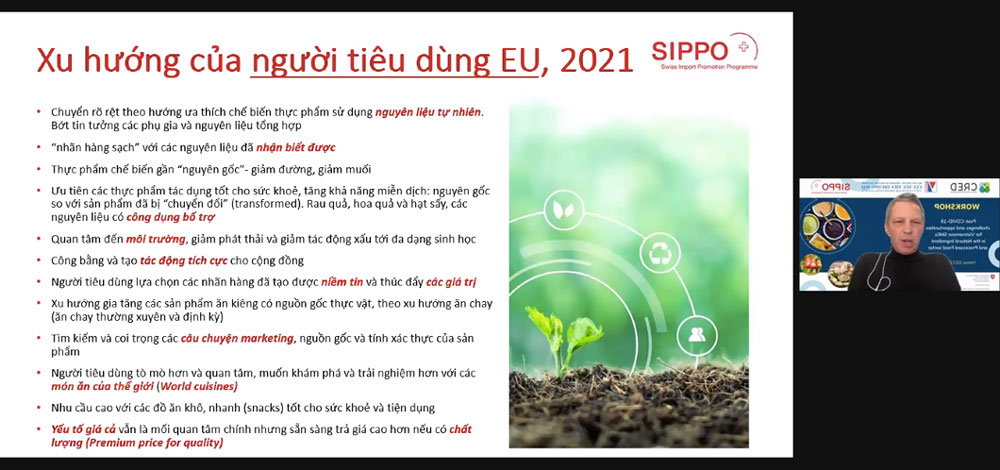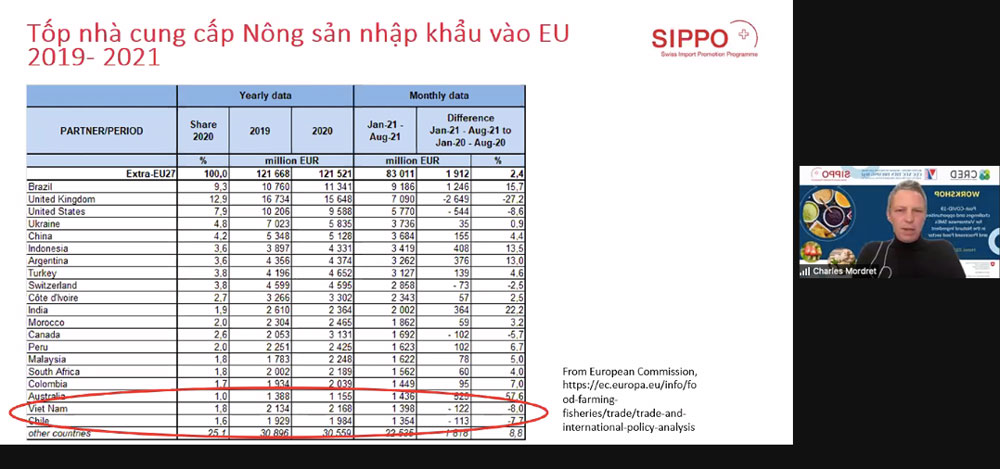 Ms. Geertje Otten, Managing Director of Profound, BioTrade's key partner in the Netherlands, and Senior Asia Green Business Accelerator. She has offered updates on market trends and requirements for the natural materials sector in the post-Covid context, based on her 20 years of expertise helping firms to grab commercial possibilities while also promoting sustainable growth. According to Ms. Geertje, the global aromatherapy market is continuously increasing, with an annual growth rate of 8.2%. Natural cosmetics are becoming more popular, and they now account for 3.9 percent of the overall cosmetics industry. Geertje Otten shared that since the Covid pandemic appeared until now, the demand for functional foods in Europe has skyrocketed by 72%, because a large number of consumers expect functional foods, teas, and spices will help improve health.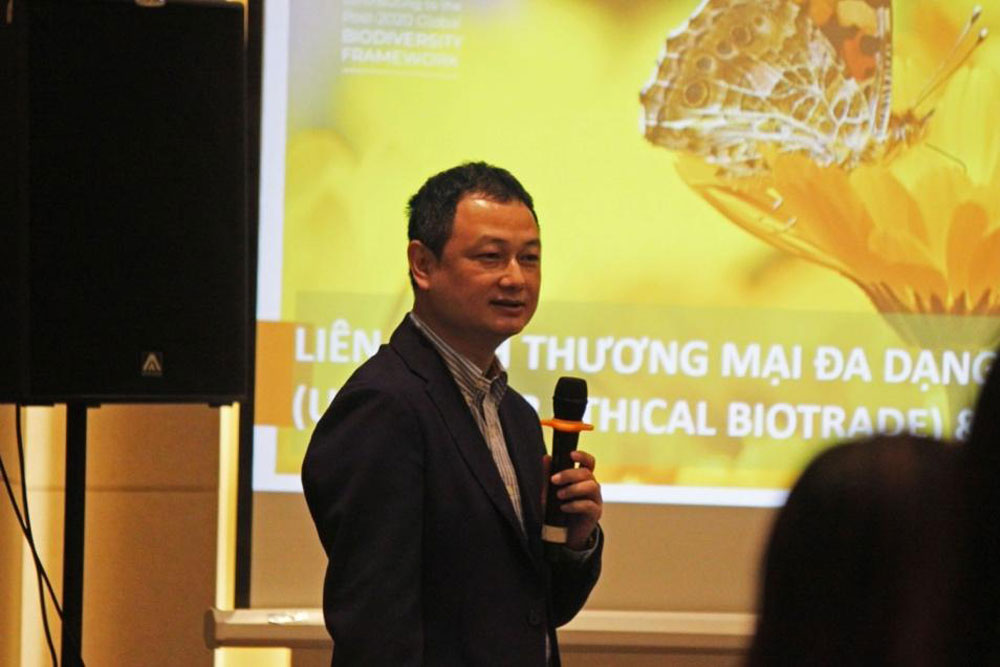 This is an opportunity to promote the consumption of immune-boosting products to prevent the Covid-19 epidemic
Mr. Ta Minh Son, a Southeast Asian representative of the Union of Biodiversity Ethics and Trade (UEBT), will share about market potential and consumer needs in the natural materials business. UEBT certification is internationally recognized, verified by 3rd-party and businesses, NGOs, local and indigenous communities. The UEBT series of standards, which promote sourcing practices that respect people and biodiversity, are established for products such as cosmetics, food, natural pharmaceuticals, flavors and fragrances, herbs and spices…
In the European market, consumers tend to be interested in using green, environmentally friendly products as a standard for high-quality products and services. Consumers in this market are willing to pay a greater price for goods labeled with sustainable production standards.
At the workshop, Biotrade and its partners presented information about the market and requirements of international importers, as well as the role of trade promotion organizations and associations in supporting industries, sustainability trends, and biodiversity trade for adaptation in the post-Covid era. The workshop is part of the " The Regional Biotrade Project – phase II (Biotrade SECO)" project, which is being implemented by the Center for Rural Economic Development (CRED) and funded by the State Secretariat for Economic Affairs (SECO) to assist Vietnamese businesses in exporting sustainable standard products.